All the shots in this gallery were taken in Hong Kong.
I've done a fair amount of traveling but not recently and therefore not with a digital camera. The next time I do travel, I'm sure to be a total bore. That's one of the reasons I bought a G5 for Leela -- to distract her. But she still tends to notice when I shoot more than twenty frames of any given subject.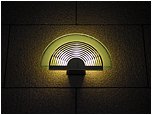 I like dark, moody and somewhat saturated colors.
But I leave my in-camera saturation, sharpness and contrast settings on low and adjust those values in Photoshop.
One thing that helps most photos is to set the black point of the photo (if there is one) to take the surface film off the picture and give it some depth (auto-contrast in Photoshop 7 and CS often works wonders).
It's been suggested to me that I sometimes lose detail in the shadows -- but I don't lose it there so much as push it there. I'm not a forensic photographer and I don't care about exposing the mystery of every nook and cranny. Making some elements dark tends to focus attention on others.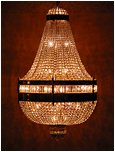 Not much more to say about "places," except that I'm lucky to live in Hong Kong where there are interesting things to photograph.
I've been here for nineteen years but until three years ago all of my travel pictures were of Bali and Bhutan and Darjeeling and Kyoto -- mainly because they were big, bulky Nikons with zoom lenses. It was just too much hassle to walk around town with a camera.
Now that I have a comparatively lightweight digital camera, I pick it up nearly every time I leave the house.